The Good Person Award
The first "Good Person Award" was awarded this year to 4 senior students from Jefferson High School in Boulder, MT to help offset the cost of their college education.
The "Good Person Award" goes to senior students who have shown to be kind to faculty, classmates and people in the community, who have gone above and beyond their call of duty, who have shown to be a good person, like making the extra effort to help somebody out when needed.
This award will be issued on an annual basis. Because of its success in this first year the Dillon Foundation has already decided to increase the award for 2016 from 4 to 6.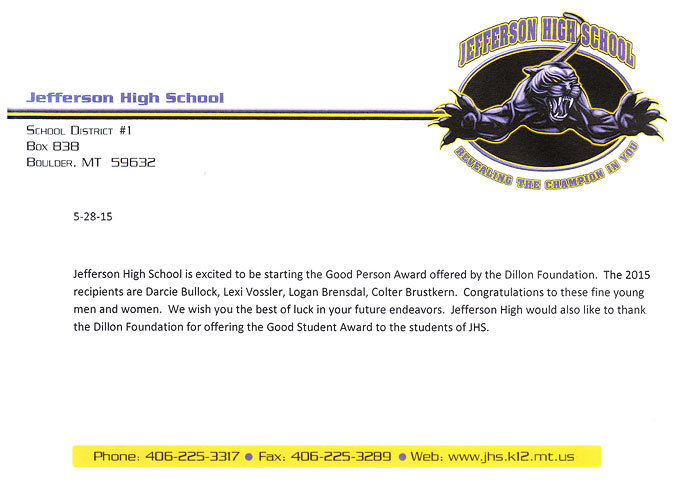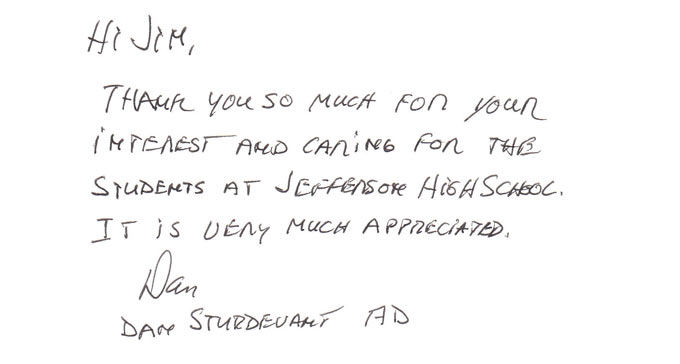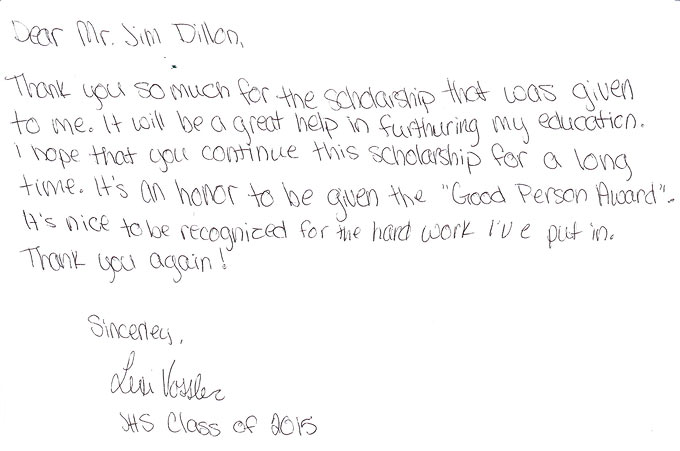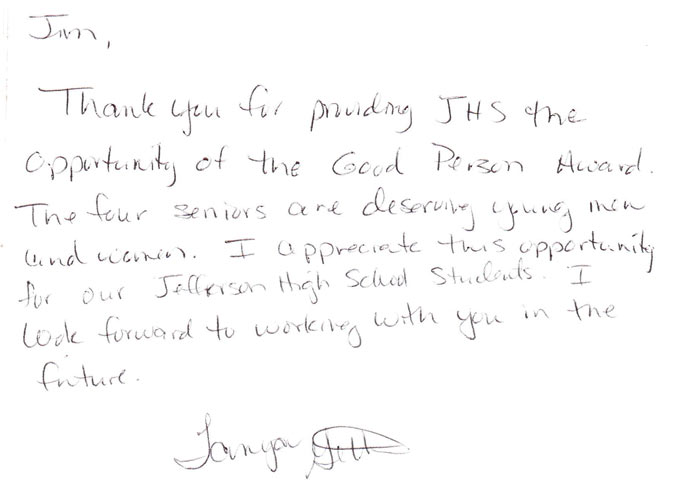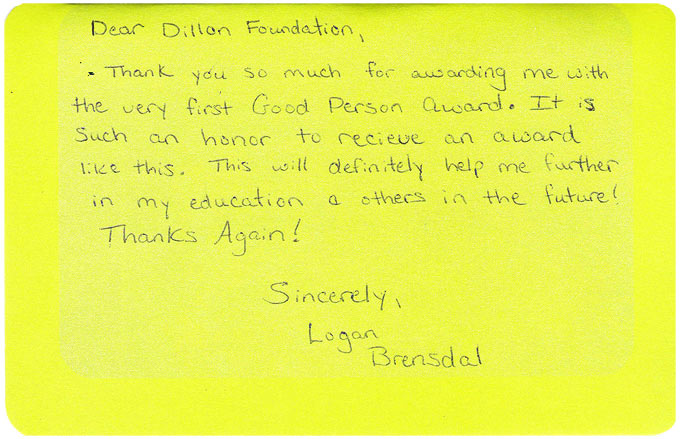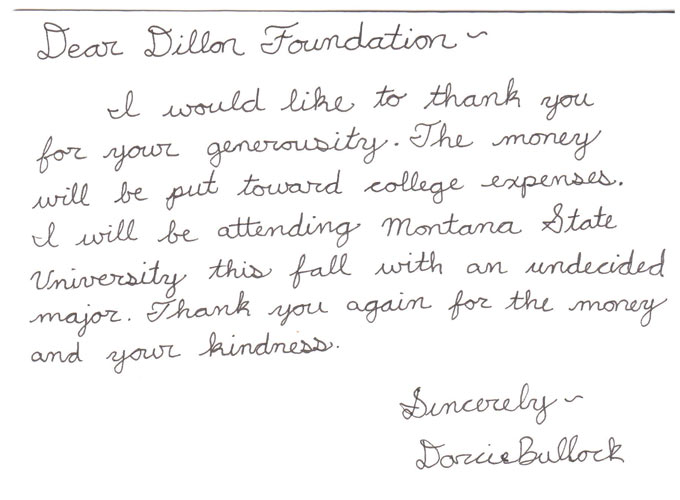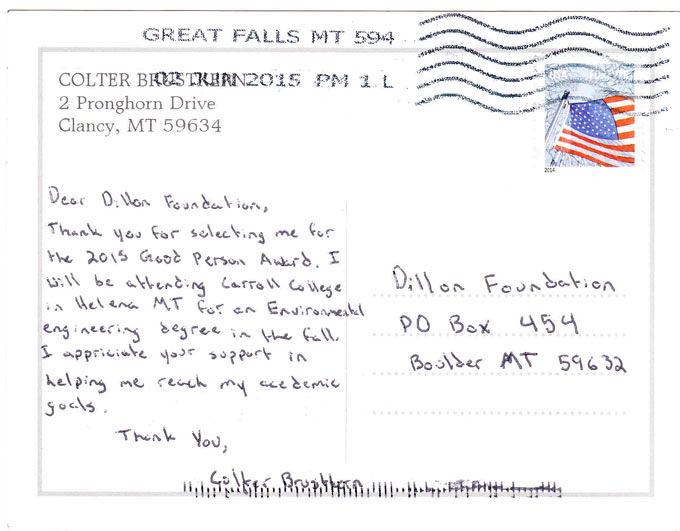 Jefferson High School Class of 2015
The Boulder Monitor (June 3rd 2015)