Making a difference in the State of Montana
This year The Dillon Foundation is continuing its effort to brighten people's lives in the State of Montana by helping those in need through the support of well established organizations that are dedicated to improving people's lives.
This year we are proud to support the following organizations and causes:
Payne, Ryerson, Taylor Range Scholarship – Named after three retired MSU Faculty members; awarded to a student in range science.
The Friendship Center, a center dedicated to help the victims of domestic and sexual abuse.
The "What It Takes" campaign for Montana State University. Dedicated to providing scholarship to deserving students.
High Winds Youth Rodeo Club, a non-profit youth rodeo organization built on integrity, honesty and dedication. Their goal is to foster sportsmanship, leadership and professionalism in our youth, teaching them cultural awareness and diversity, self-worth and self-esteem while providing wholesome family entertainment.
Intermountain, a non-profit organization that is over 100 years old that focuses on building relationship, providing counseling and support to children and families with a wide range of resources and activities.
Boys Town, ​​Saving Children and Healing Families Across America.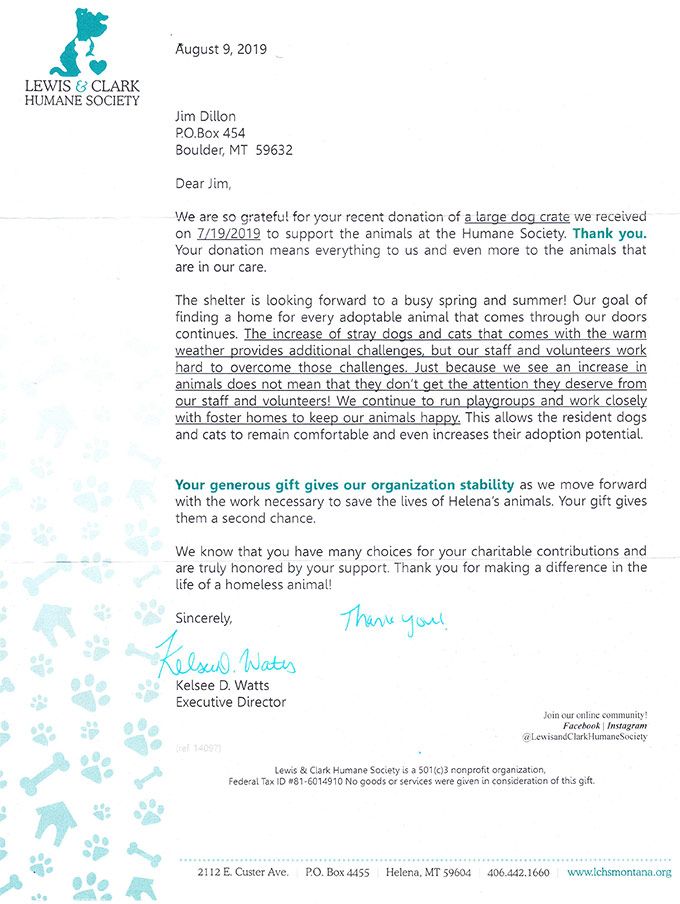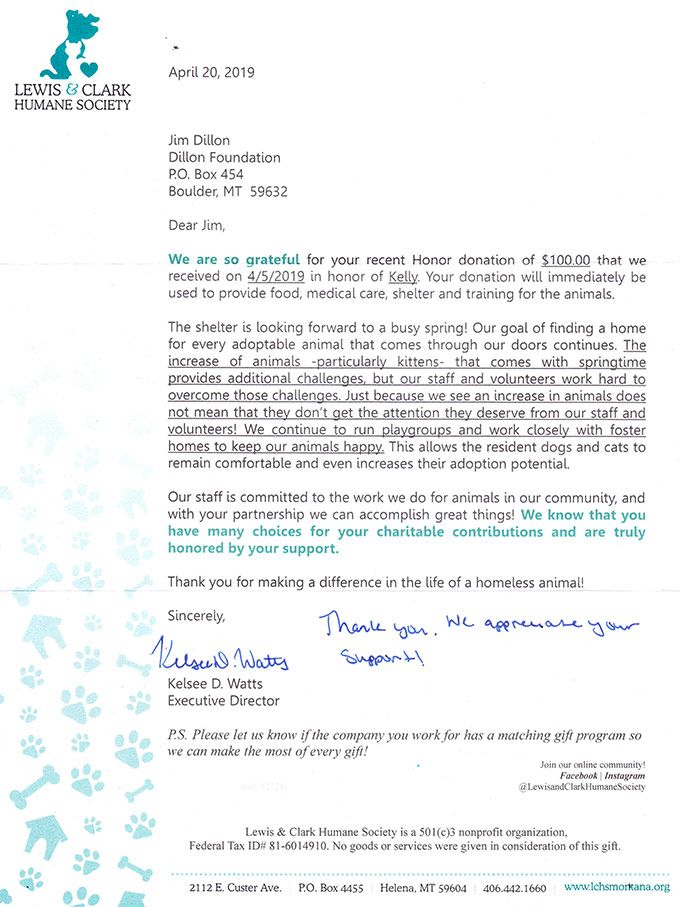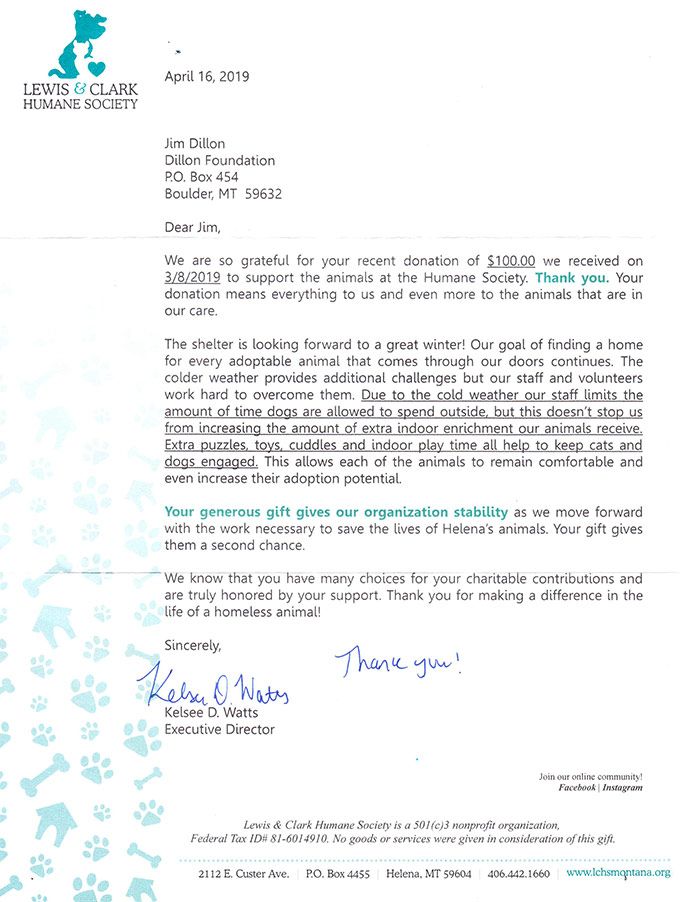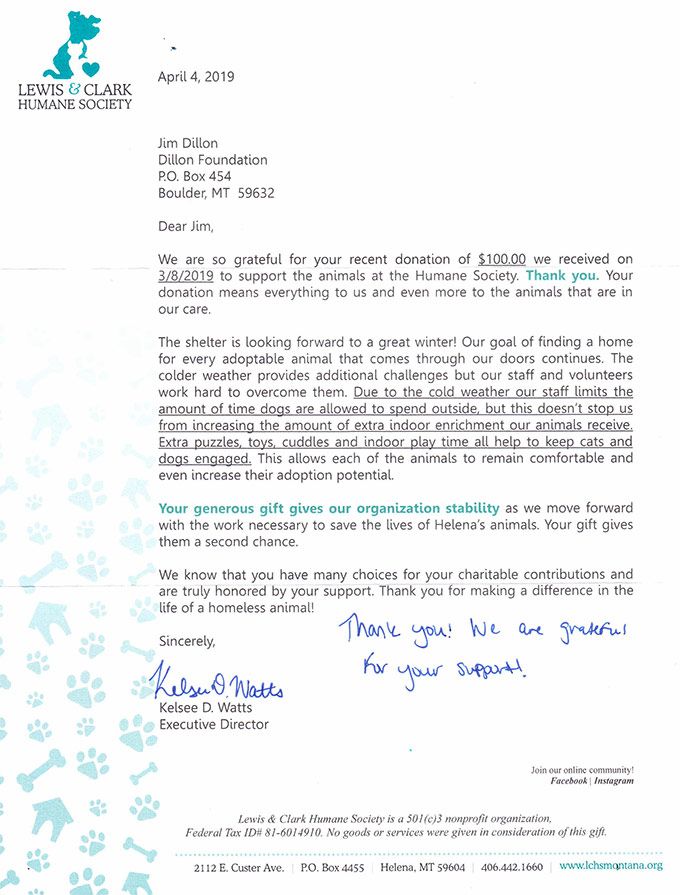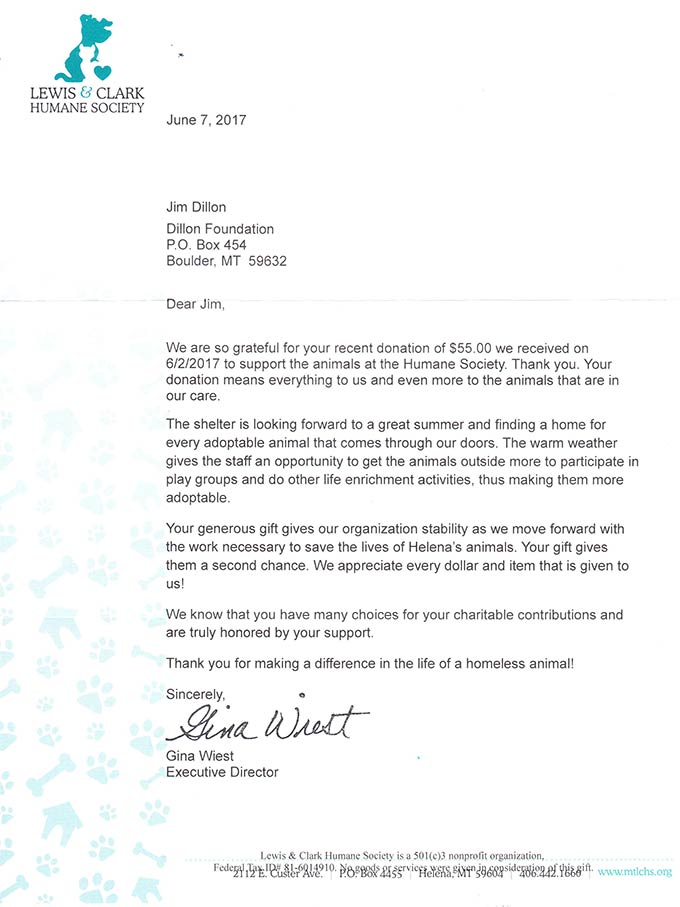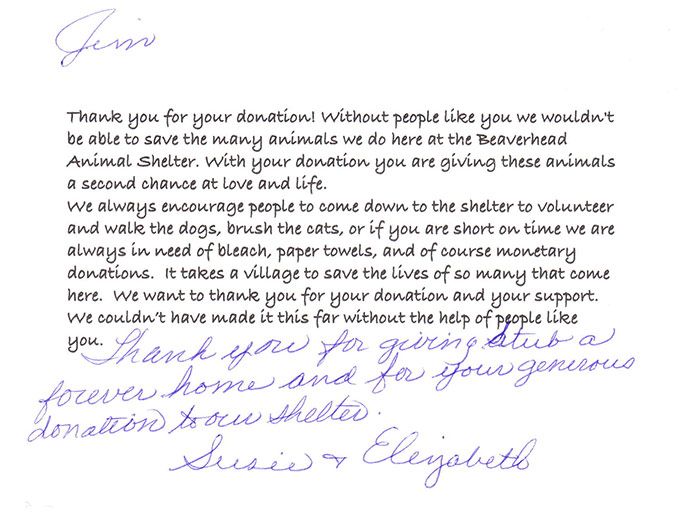 Montana Received D-Grade for Trapping Regulations.
Montana has one of the worst grades in the nation for trapping reform while killing over 192,000 known REPORTED animals from 2011-2014 and trapping over 100 dogs per FWP reports.
The Dillon Foundation is a proud sponsor of Trap Free Montana Public Lands.
Click here to read more and see the testimonials...
Many people think that the Helena Family YMCA's Camp Child is so named because of all the work that is done to support children in the Helena area. And while that is true, Camp Child is actually named after Harry W. Child, the benefactor of the grounds and lodge.
The Dillon Foundation is a proud sponsor of Camp Child and the YMCA of Helena, MT.
Click here to read more and see the testimonials...