Dustin Snyder Marries His Childhood Sweetheart
The Dillon Foundation, through its donation, is proud to help Dustin Snyder fulfill his dream of marring his childhood sweetheart.
Dustin Snyder asked his childhood sweetheart, Sierra Siverio, to marry him after learning he only had a few weeks to live. (Elyse Samuels/The Washington Post)
Dustin Snyder knows that he may have only days left to live.
For the past year and a half, the 19-year-old has been battling a rare form of cancer called synovial sarcoma - undergoing treatments to remove the tumors, only to watch them return and ravage his body.
Several weeks ago, doctors told him he had only weeks. So he turned to the person who had been beside him through it all - and asked her to spend the rest of that time with him.
"I love her. She's been there for me through this whole process," Snyder said about his childhood sweetheart, Sierra Siverio. Seeming to labor during a short Friday afternoon phone interview with The Washington Post, Snyder said Siverio "means the world to me. I wouldn't be able to get through any of this without her."
The couple married Sunday at the Big Red Barn, a farmers market with a private venue not far from home in Valrico, Fla.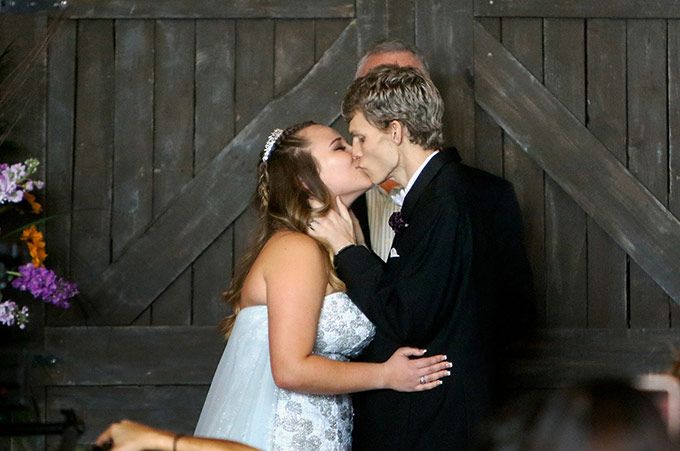 "I wouldn't want to be standing here with anyone else," Snyder told his bride during the wedding ceremony," according to CBS affiliate WTSP, "because you are the love of my life."
To read more click here
Source: Washington Post