Chad Perry Foundation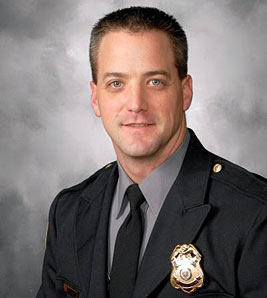 The Dillon Foundation honors the memory of officer Chad Perry.
Officer Chad Perry was partially paralyzed when he tried to break up a bar fight in February 2011.
In April 2013 he lost his life, he was ejected from his specially equipped van that was driven by his nurse. Four children were also in the vehicle, three of whom were ejected during the crash. Two of Perry's 4 children were in the vehicle.
The Chad Perry foundation was established to provide assistance to Oklahoma first responders who have suffered spinal cord or permanently disabling injuries in the line of duty and to conduct community educational programs and inform citizens about crime and officer safety; to provide collegiate educational aid and assistance; to acknowledge the service of private citizens, volunteers, and law enforcement personnel in the fight against crime; to provide financial assistance, to provide essential supplies in furtherance of the advancement of medical, forensic and police science.
You can find out more about the Chad Perry foundation here:
http://chadpeeryfoundation.com